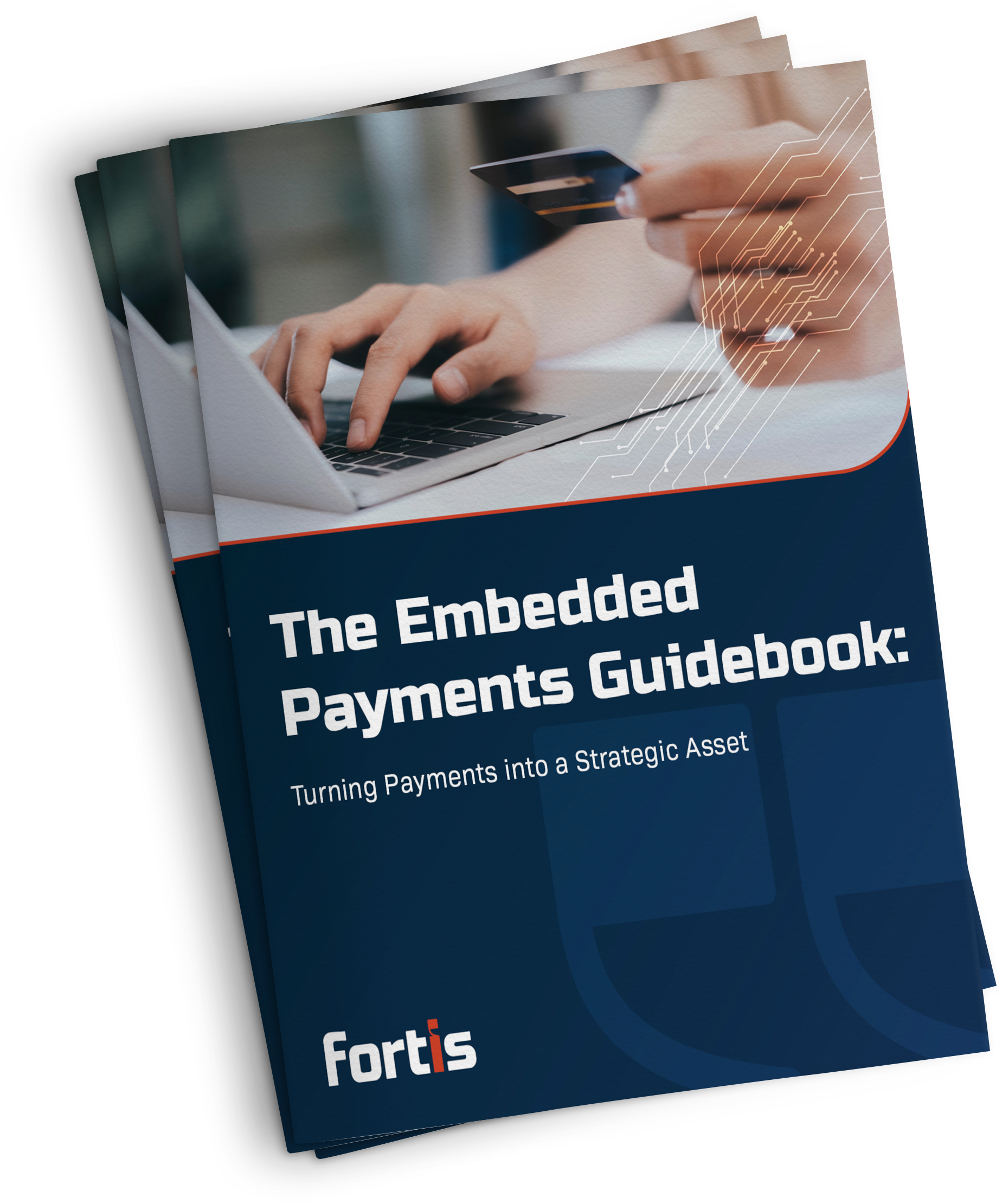 DOWNLOAD OUR WHITEPAPER
The Embedded
Payments Guidebook:
Turning Payments into a Strategic Asset
Make Embedded Payments Your Competitive Advantage
Payments have undergone a transformation in our increasingly digital world. Digital transactions are projected to increase 65% by 2027. With 9 out of 10 consumers using digital payment methods instead of traditional methods like cash or check, it's imperative to make embedded payments a part of your software's ecosystem.

In this whitepaper we will cover:

•

The basics of embedded payments



•

The value of integrating payments



•

How to embed payments into your solution



EXCLUSIVE


Additional Resources Inside:




Checklist:

Evaluating an embedded payments provider

Plan Outline:

Developing an embedded payments strategy
Questionnaire:

Is becoming a PayFac the right path for my software?



Learn from Fortis, the leader in embedded payments. Our award-winning API set, unique customization, and exceptional customer service embeds payments into your software without disruption.
Have questions?

Reach out to one of our Guides.